Over the Moon About Miles and Loretta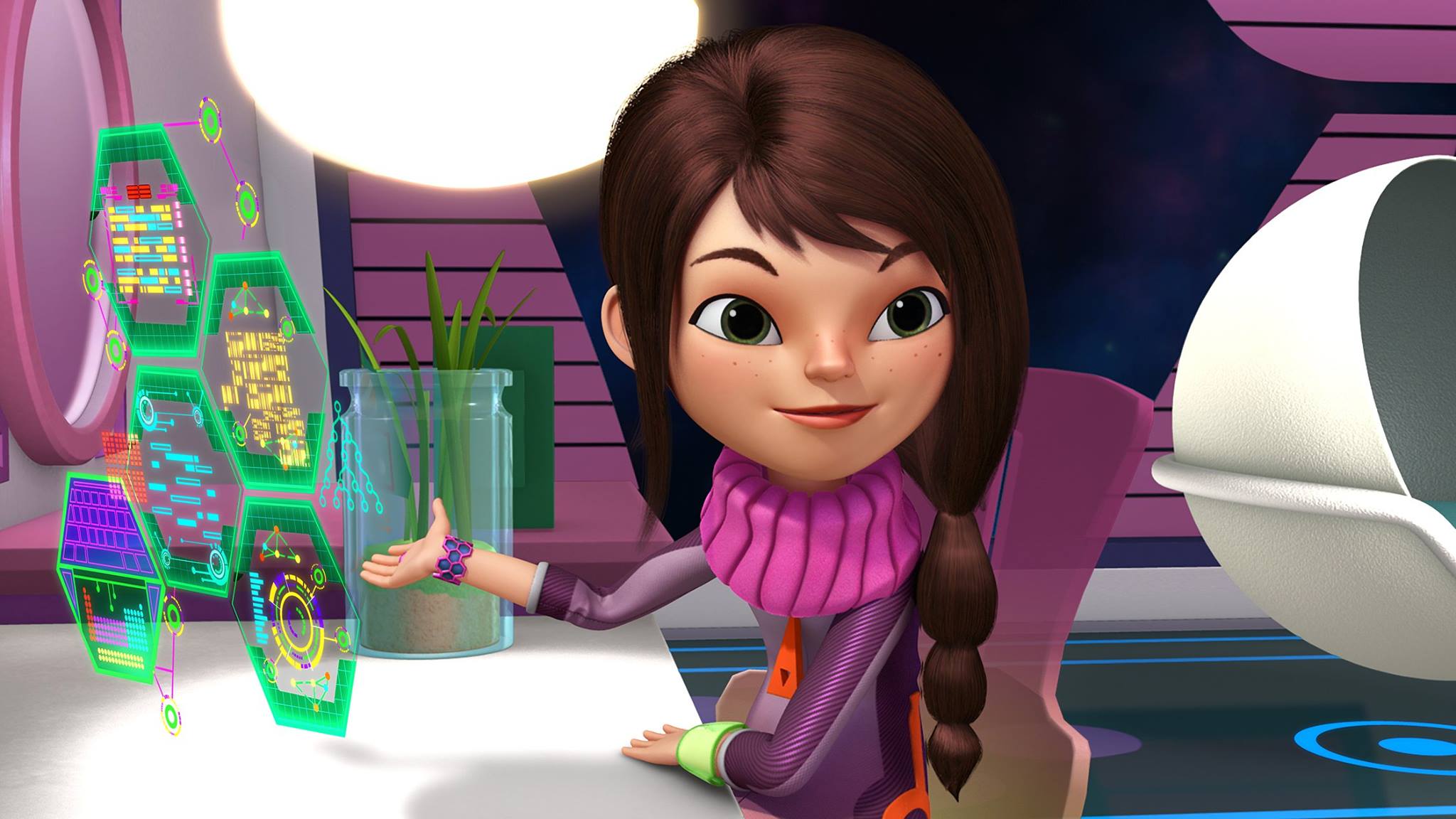 Miles from Tomorrowland continues to please with family fun and positive values.
The thing I love best about Miles from Tomorrowland is that it's something the whole family can agree on. My son loves it for the aliens, adventure and Miles. My daughter adores Loretta. I like the family values and the fact that it makes science fun.
I also appreciate how hard the show works at breaking down stereotypes about girls and science.
In a featurette about Loretta, actress Oliva Munn (who plays mom/captain Phoebe) said:
It's really important that we inspire little girls to want to become scientists and doctors and go into space, and hopefully with Miles from Tomorrowland we're inspiring a whole group of young girls to get involved with it and show them how fun it is. - Olivia Munn
Sharing the Spotlight
Looking at the second half of Season 1, I'd say they're doing a pretty good job.
In Dino World, the Callistos go to an alien planet filled with dinosaurs to rescue Processor Rubicon. But guess who's the dino fanatic of the family? It's not Miles, it's Loretta. It's a sweet touch for all the dino-loving girls of the world (like my daughter), who face a barrage of marketing telling them that dinosaurs are for boys.
Added bonus in that episode was Miles proving why he's the sweetest little brother in the universe for trying to cheer up his sister with a stuffed Ankylosaurus from the gift shop. I can't say how happy it makes me to see a kids show modeling a healthy and supportive sibling relationship. Sure they bicker, but they work it out.
The Search For Skellig Ro is all about Loretta's quest to get her platinum belt in Naxos, a martial art that's sort of a mix of gymnastics and kung fu. Loretta has to learn to deal with failure and persevere. (Guess who else is a Naxos master? Phoebe. Love it.)
And in The Discovery Expedition, Loretta uses her coding skills to help discover a brand new planet, demonstrating her confidence even in the face of the Admirals' skepticism.
Now that's not to say the show has become Loretta from Tomorrowland or anything. Miles is still the main character, and most of the stories center around him. But there is a consistent theme showing both Loretta and Phoebe as smart and capable, and it's nice to see them get the spotlight now and again.
A Family Affair
The Christmas episode brought back Miles and Loretta's grandparents as well as Auntie Frida and Uncle Joe. It was a sweet Callisto Christmas.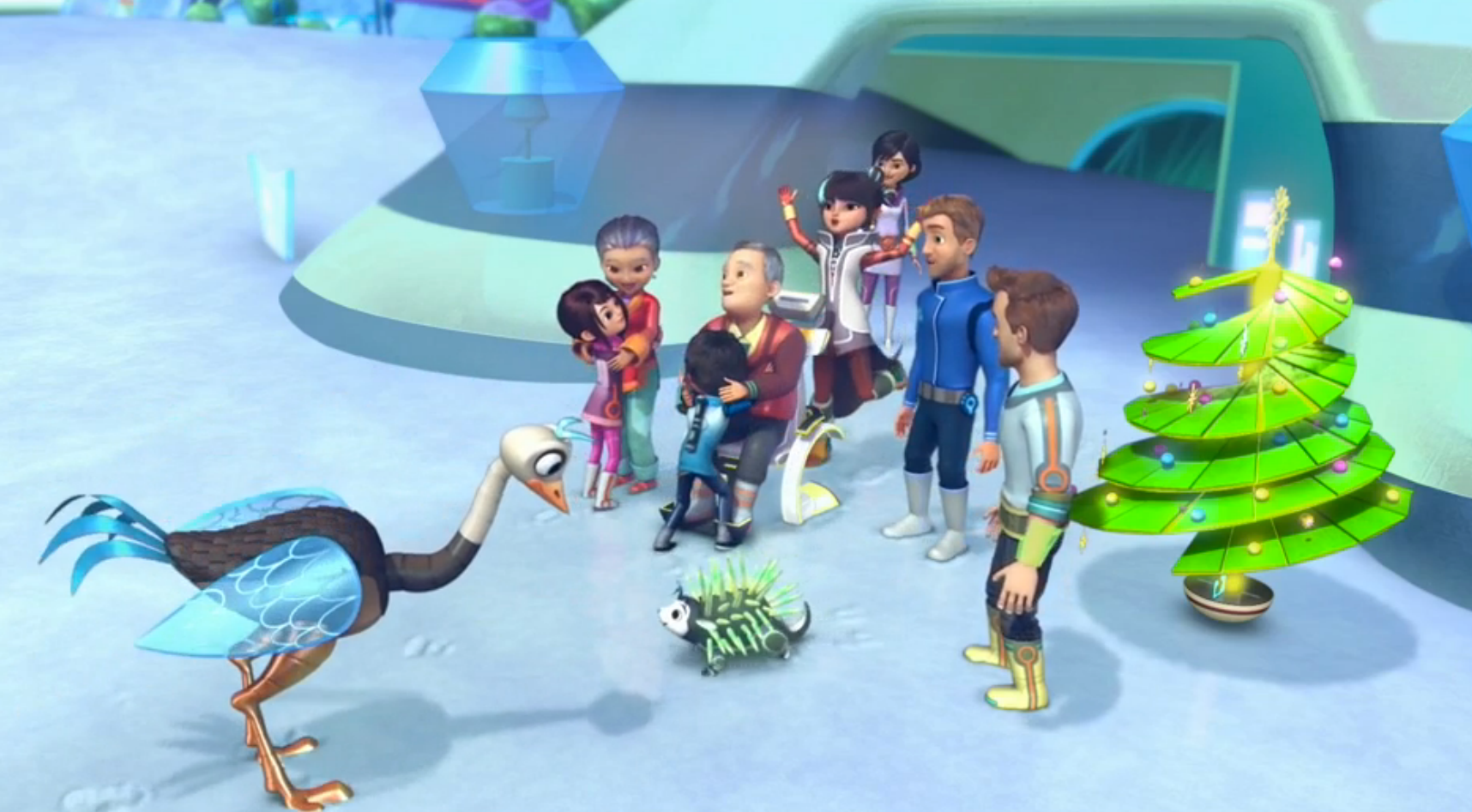 And speaking of Christmas... I got the Stellosphere and Family Mission pack as a joint present for us. So now we can make our own Tomorrowland missions, watching and playing together. How refreshing!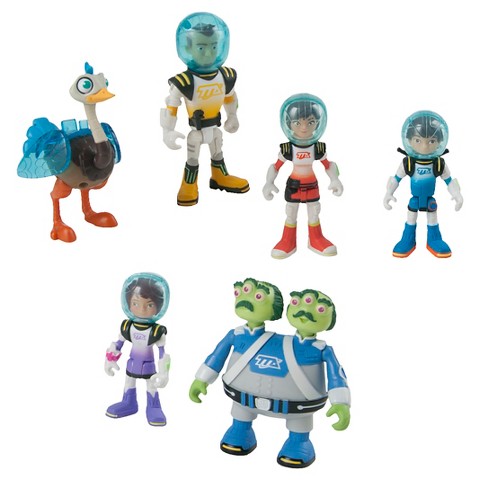 (Minor quibble: the kids were bummed to discover the helmets don't come off.)
Ratings
Princess Power:
Overall:
Bechdel Test: Pass!
Learn about my Ratings System.