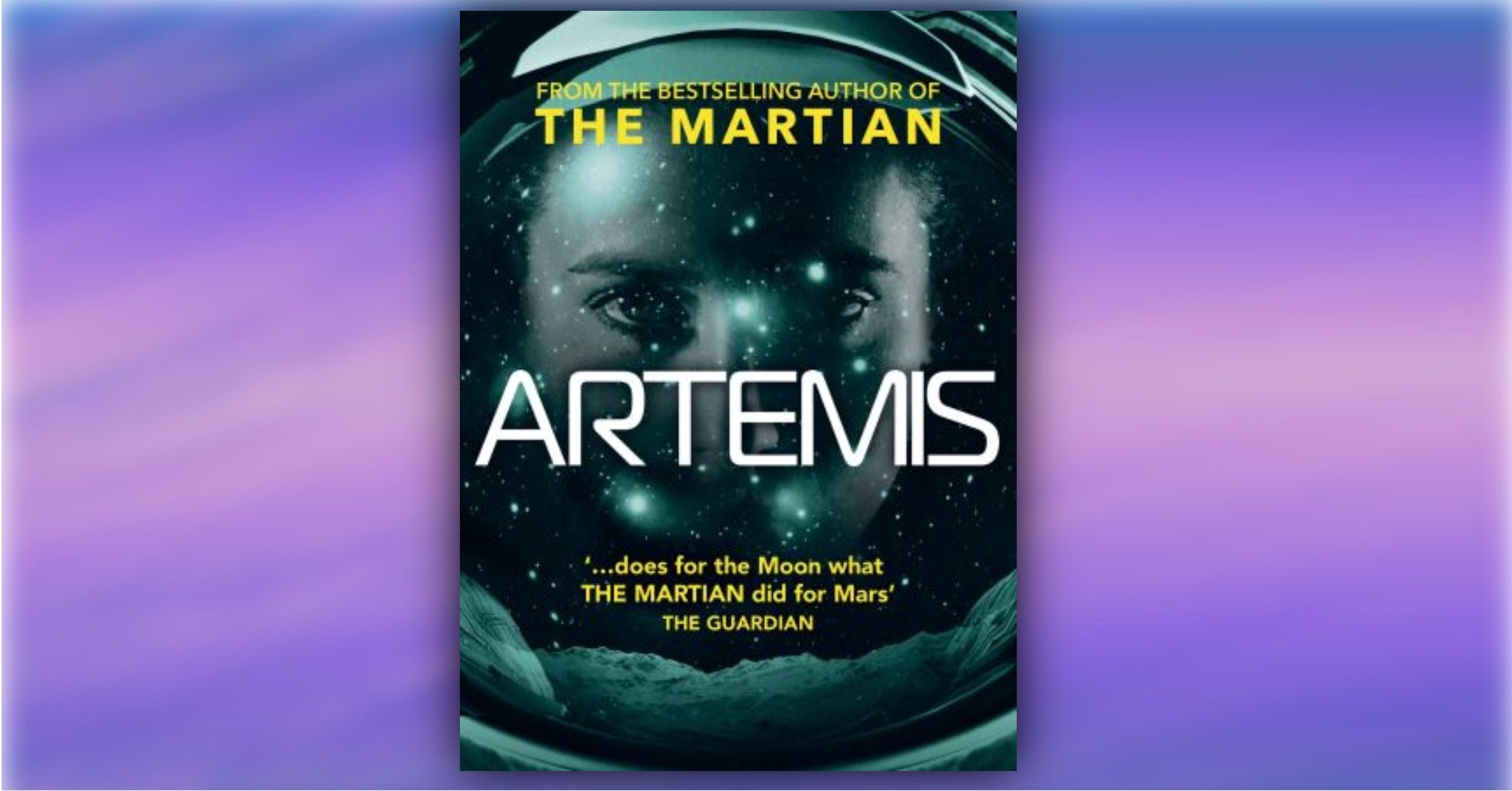 The author of The Martian brings us a science-driven heist on the moon.
What began as a challenge to see if I could win the completely meaningless "read every day for a week"  achievement badge from the Kindle app's spiraled into a months-long reading bonanza. Having unlocked all the app bling, I figured I would depart from the usual trend to do a few book reviews.
Artemis is the second novel from Andy Weir, author of The Martian. I thoroughly enjoyed The Martian (and liked the movie even better) for its entertaining blend of science and adventure.  Artemis has the same basic "techno-thriller" foundation, but there the similarities end.
Set in the first colony on the moon, Artemis centers on part-time smuggler Jasmine "Jazz" Bashira. Jazz is smart and resourceful, full of sassy comebacks and witty observations. When one of Artemis' richest men approaches her with a job, Jazz graduates from smuggler to saboteur to help him take over one of the moon's critical industries.
The plot is tight, with minimal plot holes. My favorite parts involved characters using their science knowledge and ingenuity to MacGyver their way out of trouble. One scene saw Jazz utilizing the lower lunar gravity to hilarious effect when facing off against the main antagonist. Weir has once again crafted a story where brains matter more than brawn, and the result is a fast-paced and clever hard-science heist.
In a way, though, the real star of the story isn't Jazz, but Artemis itself. Weir included an entire appendix detailing all the research and planning that went into designing the lunar colony. These elements are woven throughout the story in exquisite detail, from the impacts of the tourist economy to how the inter-dome train system functions.  Who knew aluminum processing could be so important?
My main quibble with the book is the characterization. Apart from Jazz, the other characters are pretty thin. It's been a few weeks since I finished the book, and I can't recall a single one's name. They stand out only as tropes--the anti-social science geek; the gay frenemy; the orphaned heiress; the disapproving father; the gruff ex-marine.  While the book scores high marks for surface diversity, it loses some for barely scratching that surface.
Even Jazz herself suffers from this to some extent. In aiming for a world where ethnicity and gender don't matter, Weir has constructed a narrative where the main character's ethnicity and gender... don't matter. She is of Saudi Arabian descent and was raised Muslim, yet I'm not sure what would have changed if you swapped her with a snarky white American guy.  That sort of color and gender-blind future is an admirable vision for the future; however, it does make Jazz feel a little bland.
Wired magazine staff highlighted this issue in their article A Conversation About Race and Gender in Andy Weir's Artemis:
"Weir ginned up a society full of different races, queer people, and a competent, crafty, mouthy, smart, independent, sexually uninhibited female character. And that counts for a lot. But the world could have been built and written to do something deeper. Not to contain a "political message," but to acknowledge that even in Moon Land, life and race and gender are complex." – Justice Namaste, Wired Editorial Fellow
So credit where it's due for not making a vanilla future; I just think fewer characters with deeper development would have helped the story.
In an interview with The Verge, Weir said:
I want people to like Artemis. I want them to say, "That's a good book." If they also add, "It's not as good as The Martian, but it's a good book," I'll call that a win. – Andy Weir
Artemis was a good book. It's not as good as The Martian, but I enjoyed it nonetheless.
Ratings
Princess Power:
Overall:
Bechdel Test: Pass
Learn about my Ratings System.