Deadly Setup - Book Review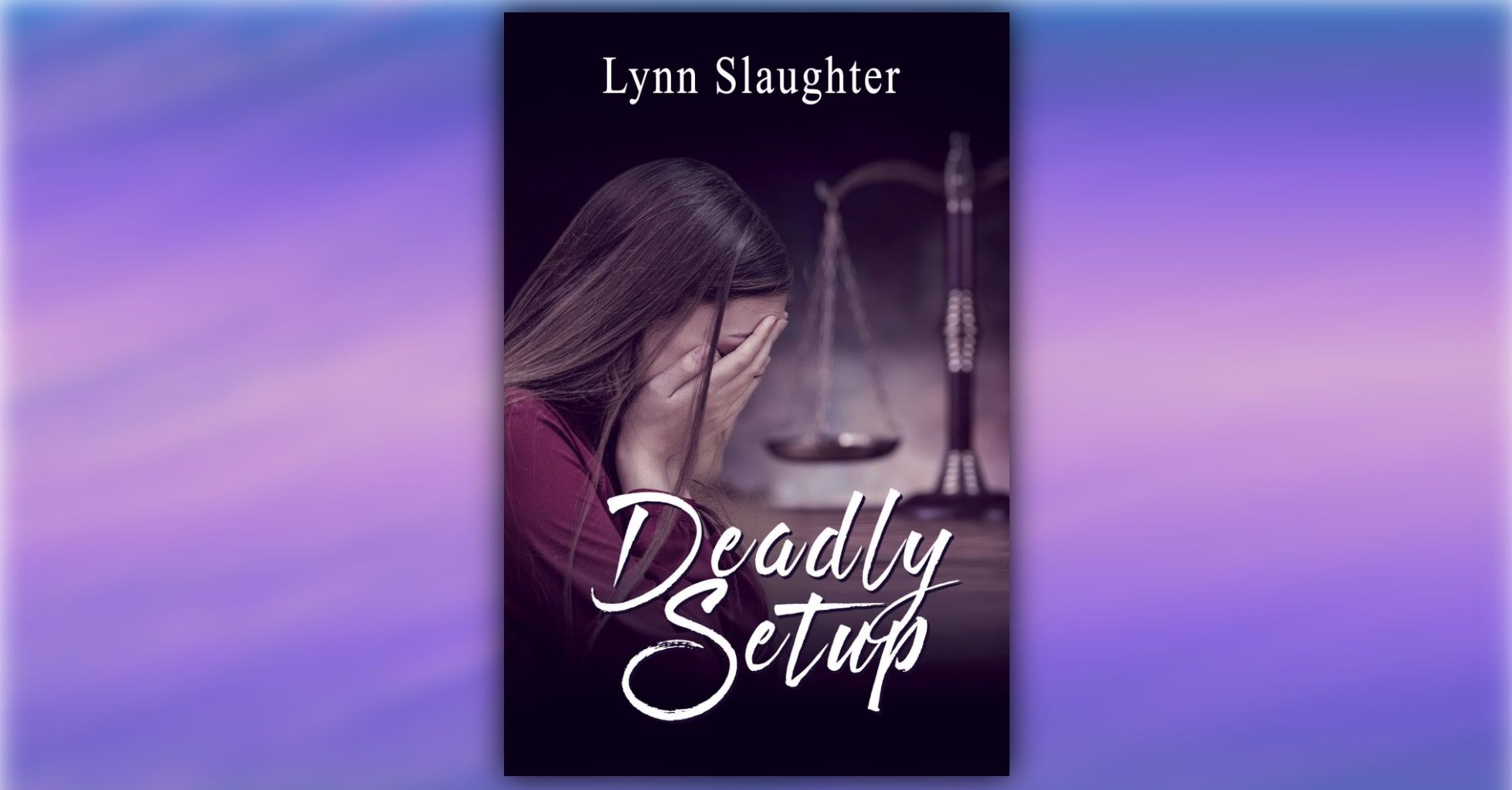 A resourceful teen struggles to prove her innocence after being framed for murder.
Disclosure: I received a free copy of Deadly Setup for this review.
With two voracious readers in the house, I am always on the lookout for books my kids will enjoy. When I was invited to review Deadly Setup, a new release by YA author Lynn Slaughter, the premise of a young adult courtroom thriller intrigued me. I thought it might be something my daughter might like. I was pleasantly surprised to find that it held my interest in its own right.
The story is told in first-person from the point of view of Samantha Hunter, the daughter of a wealthy romance novelist. Her father passed away some years ago, and her impulsive, self-absorbed mother is about to remarry to a slick investment banker who may only be after her mother's money. The more she digs into his past, the more desperate she becomes to dissuade her mother from making a terrible mistake. Then her mother's fiancee is murdered, and Sam is the prime suspect. Sam must overcome a mountain of evidence to prove her innocence, and soon begins to suspect that she's being deliberately framed.
Sam has just the right blend of earnestness, wit, and snark to make her a relatable teenage protagonist. Whether investigating her mom's shady fiancee or digging for clues into the case against her, she shows herself to be determined and resourceful. The story strikes a good balance between letting her help herself without making the adults around her seem incompetent. Her legal team is constantly scolding her for butting into their investigation, and yet it feels organic whenever she ignores them.
One down side of the first-person POV was that a lot of the investigation came out as exposition, either in dialogue with her legal team or in testimony during the trial. It was at times hard to keep track of some of the suspects and clues, since Sam never really interacted with them in a meaningful way. Still, overall the main mystery was done pretty well. There were enough red herrings that I could see several plausible suspects going into the final act. The ending was a bit rushed, but still satisfying.
A lot of the story focuses on Sam's relationships with the people around her. Her mother treats her with a heartbreaking harshness, but her loneliness at home is balanced out by a refreshingly healthy relationship with her new boyfriend and his family. The way Sam bonds with Noah's disabled younger brother over music is adorable.  I also appreciate that the story avoids the toxic boyfriend and love triangle tropes that pervade so much young adult fiction.
Apart from the murder itself, there are a few story threads that might make it more suited to the older ages of the YA bracket.  There are some signs of domestic abuse, a few sexual references (nothing explicit), and some strong language (including a couple f-words and a c-word).  One secondary character struggles with their sexuality, and another attempts suicide. Parents of younger or more sensitive teens might want to preview the content first.
All in all, Deadly Setup is an engaging mystery and courtroom procedural, with a brave and likable protagonist.
Ratings
Princess Power:
Overall: (3.5)
Bechdel Test: Pass
Learn about my Ratings System.