Timeless: Back from the Brink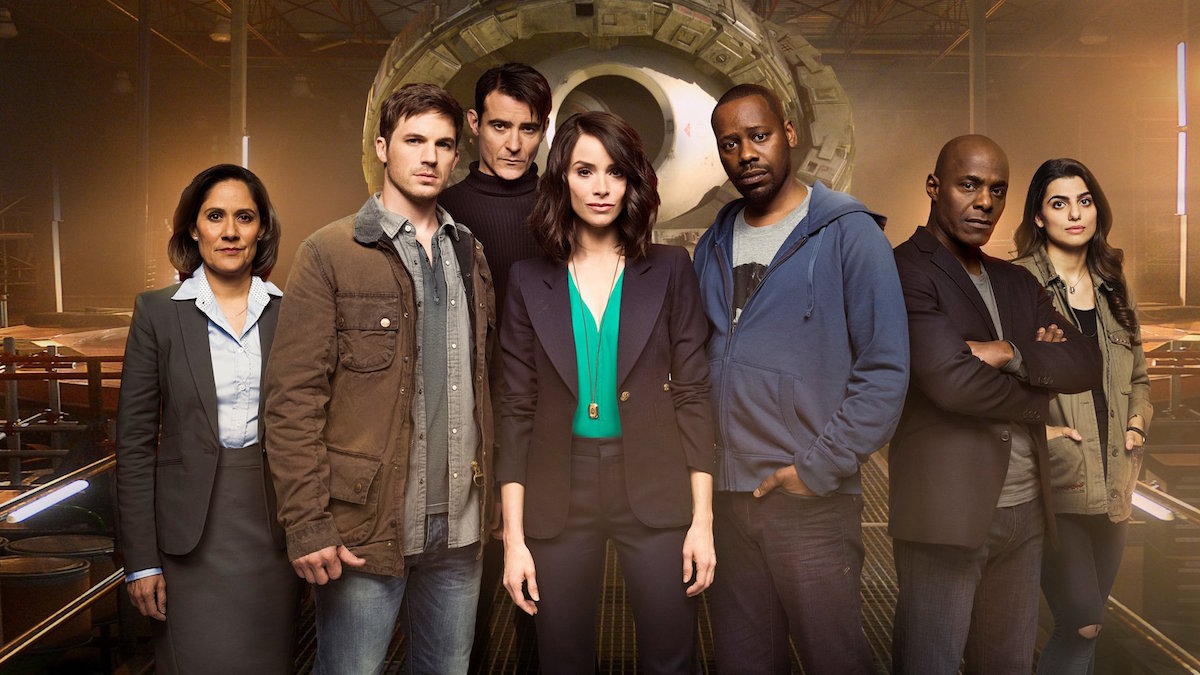 The Time Team will ride again as Timeless gets a second chance at life.
Despite it's vocal fan base and being the top pick in USA TODAY's Save Our Shows, Timeless was cancelled by NBC last week. But then, in a surprise move, NBC gave the show another chance. Executive producer Eric Kripke confirmed the announcement on Twitter:
The #TimeTeam went back 3 days, and changed history. @nbc picked us up for 10 episodes. Seriously. Airs next summer. #TimelessRenewed pic.twitter.com/SDkeShlByL

— Eric Kripke (@therealKripke) May 13, 2017
Sci-fi shows often struggle to find an audience, leading to frustratingly-short runs on network TV (Firefly, Star Trek, the list goes on...). It's awesome to see a network going out on a limb a little bit to give a show like Timeless a chance.
Striking a Balance
In my earlier review of Timeless, I felt that the show struggled a little bit with tone: serious, but not too serious.
In the second half of the season, Timeless took a more serious turn and was the better for it. It's still not overly dark (making it solid family fare for teens), but toning down the zany antics and ratcheting up the drama gave the show the extra emotional heft it had been missing.
The episode where Wyatt and Rufus took a trip back to the 80's was a perfect example of of how the show, at its best, blends lighthearted adventure (Rufus' 80's glee) with thorny moral dilemmas (Wyatt may have stopped a serial killer, but accidentally killed an innocent man and ultimately failed to save his wife).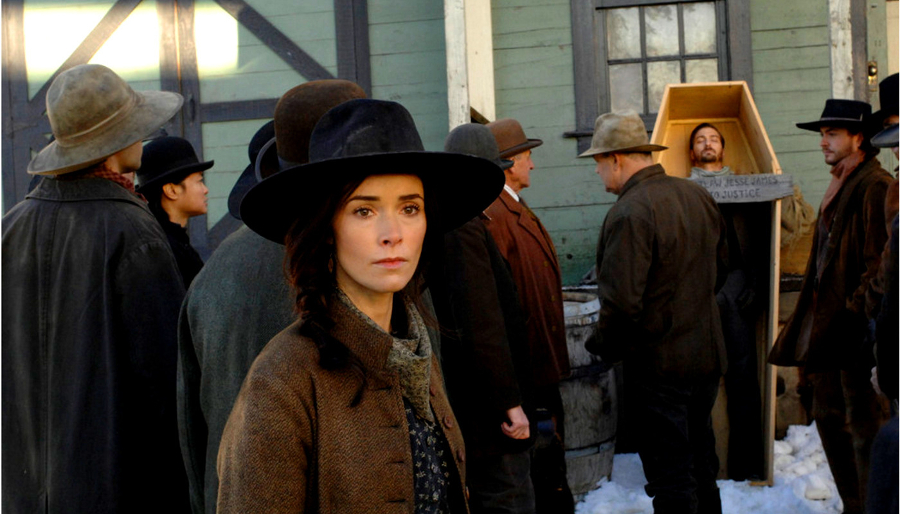 Another standout episode saw the Time Team heading back to the Wild West. Not only did that adventure add another time traveler to the mix (a great, unexpected twist!), it gave Lucy surprising depth with her choice to kill Jesse James to preserve the course of history.
The Jesse James episode is also a great example of the way the show spotlights marginalized historical figures like Katherine Johnson, Nonhelema and Bass Reeves. Rufus' reaction to Reeves, "The Lone Ranger is black? Awesome!" was priceless. (Side note: It is awesome, as was the way the show made a dig at the name "Tonto" by having Reeves' partner turn the insult back on Rufus.)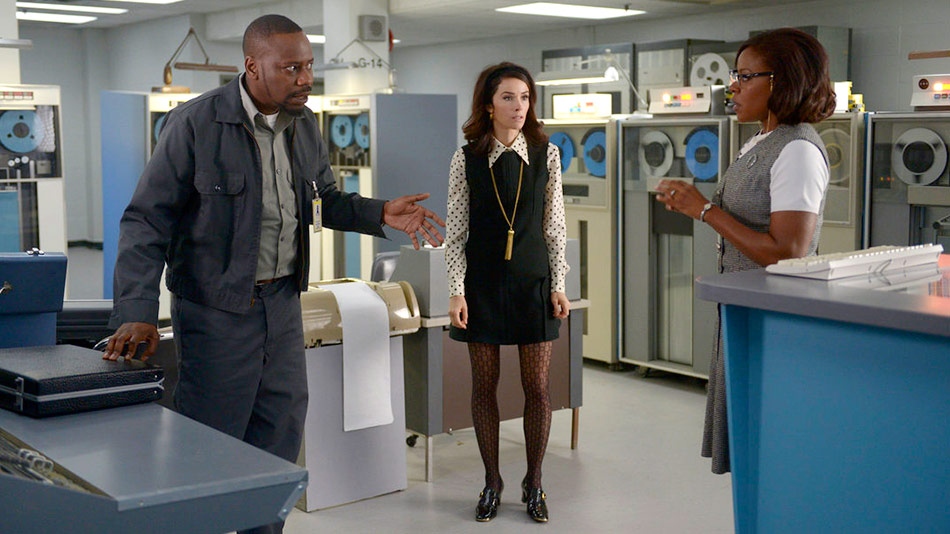 Later episodes also introduced a new female character (Flynn's new partner, former time pilot Emma) and expanded the roles of Jiya and Agent Christopher (see - I even learned their names).
Second Chances
Timeless may have scored a second season, but it has some work to do if it wants to make it to a third. The show is at its best when focusing on its characters and giving them meaty storylines. Hopefully season two brings more of that and less of the Rittenhouse 'secret society' nonsense.
Ratings
I'm sticking to the ratings from my original review:
Princess Power:
Overall:
Bechdel Test: Pass
Learn about my Ratings System.