Jessica Jones Review - AKA The Rest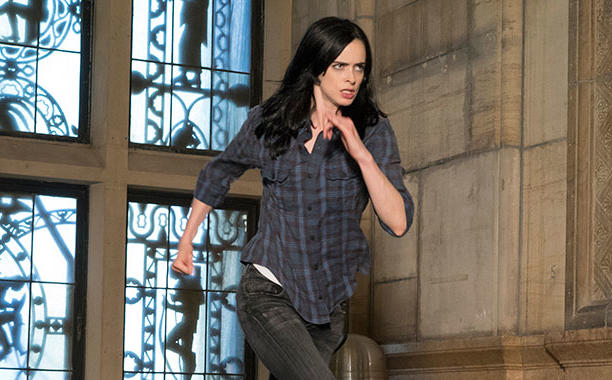 Marvel promised a dark series, but there may be such a thing as too dark.
SPOILER ALERT! This review contains spoilers for Jessica Jones Season 1.
When I first told one of my friends I was watching Jessica Jones, she was surprised. "I would have thought it was too dark for you." Having only seen a couple episodes, I didn't understand her concern. It was gritty, sure, with serious themes, but it didn't seem any worse than, say, the reimagined Battlestar.
Well, turns out my friend was right. At about the halfway point of the season, we started to see more of Kilgrave and the show veered from gritty to Downright Disturbing.
That's not to say it was bad. The show had stellar writing and acting. It dealt with themes of abuse and rape in a mature and non-exploitive way that was so real it resonated with real-life victims. That takes guts, and I don't fault them for that. Some things should be uncomfortable to watch.
I won't be recapping the rest of the season, but I did want to highlight a few of the things I loved about the show.
Jessica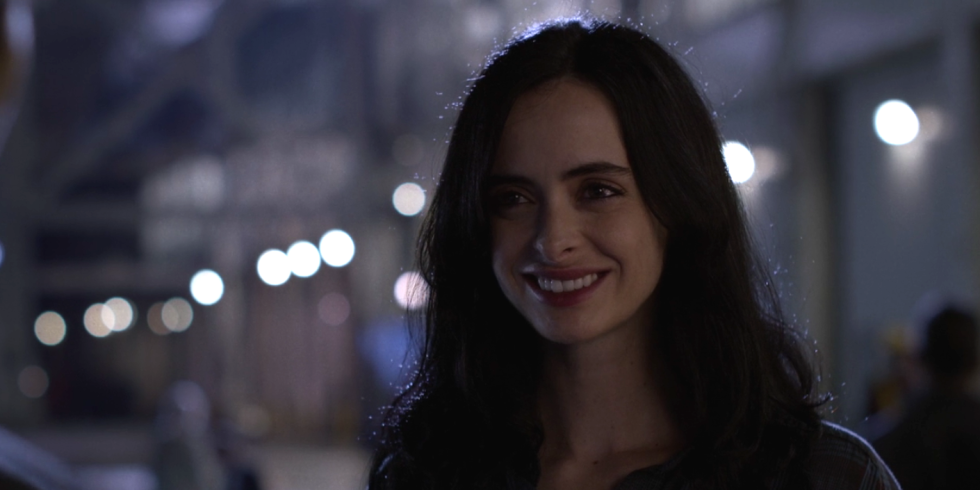 "What would Jessica Do?" Even when her actions were completely irrational (the whole SuperMax plot) or cringe-worthy (toying with the horrible idea of rehabilitating Kilgrave), Jessica never failed to be a compelling character. Her grounded origin story, vulnerability and imperfections made her one of the most human superhero characters I've seen.
Malcolm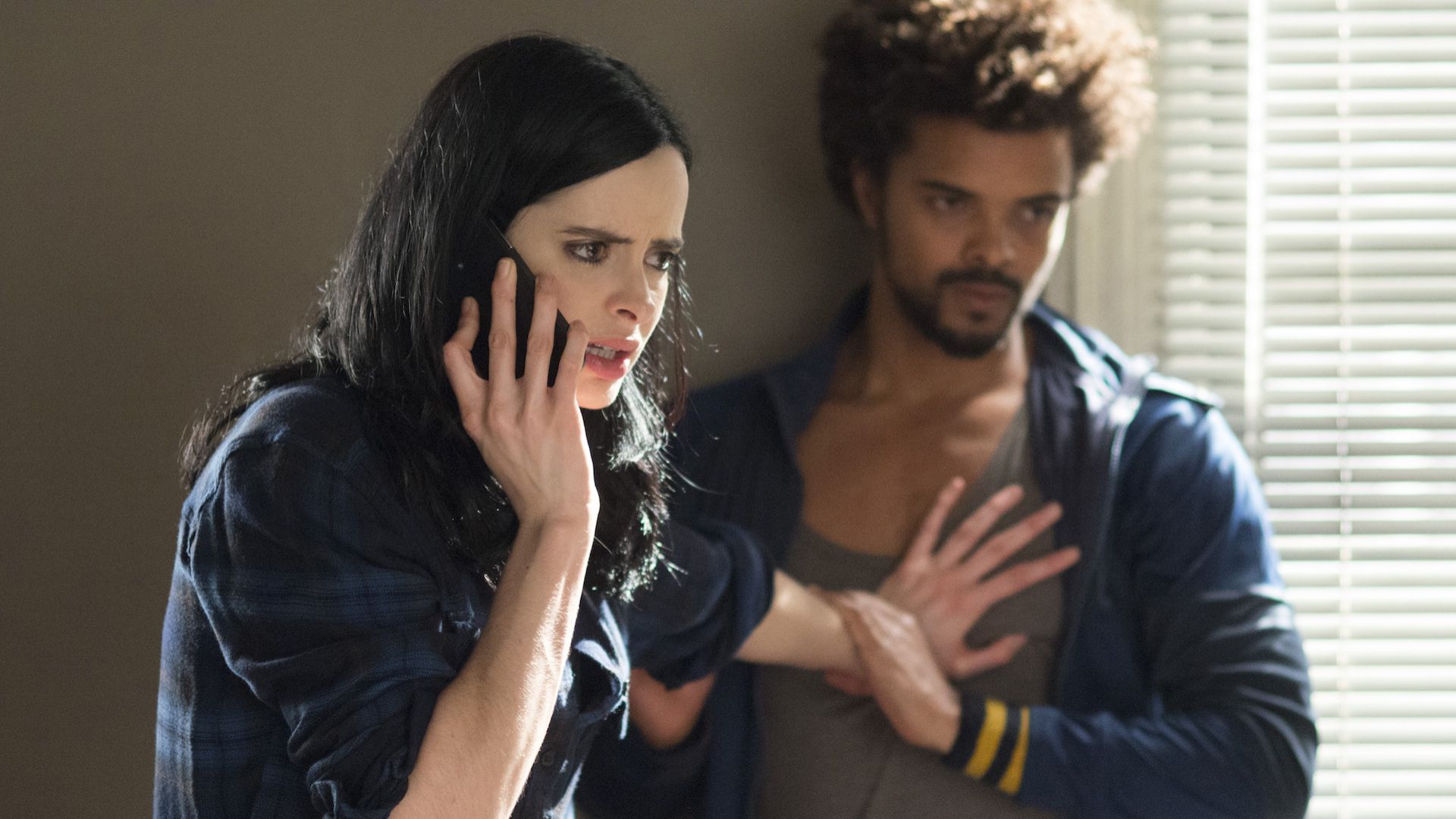 Malcolm's presence felt forced at first, making you wonder why on earth he was even in the show in the first place. But with the Big Reveal that he was Jessica's stalker, he took on a more prominent and interesting role. He became a different kind of hero - one focused on helping and healing - and he was a great foil for Jessica's bitter outlook. He didn't do much to stop Kilgrave, but he did help to save Jessica from herself.
Kilgrave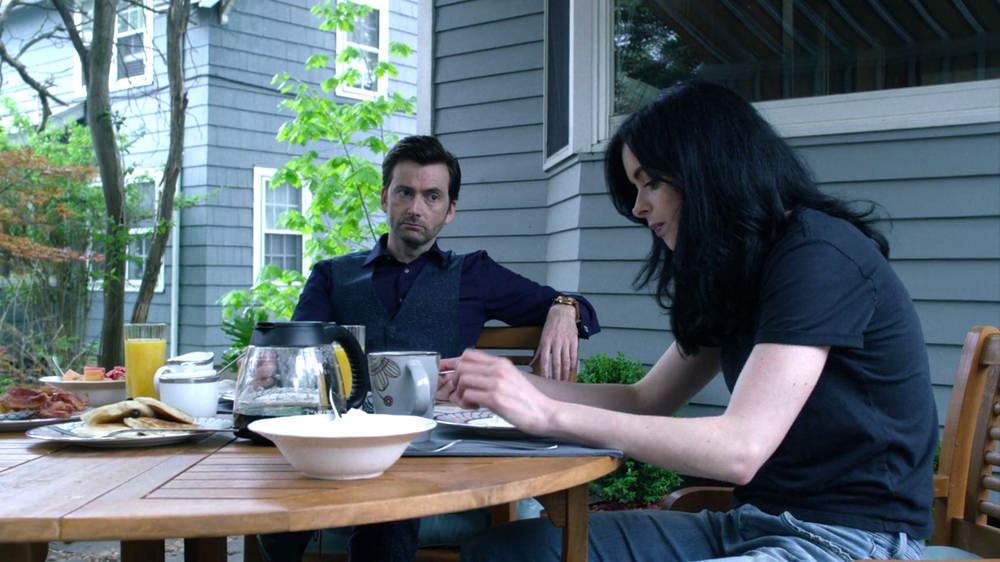 Villains in comic book adaptations are a dime a dozen. Yeah, yeah - blow up/take over/steal the world. Been there. Done that. Kilgrave is the first super-villain I can recall who ever felt truly scary.
His antics veered too far into "torture porn" territory for me towards the end though. I get that they wanted to underscore just how despicably horrible he was, but I really don't need to see Saw VIII: The Marvel Edition.
Trish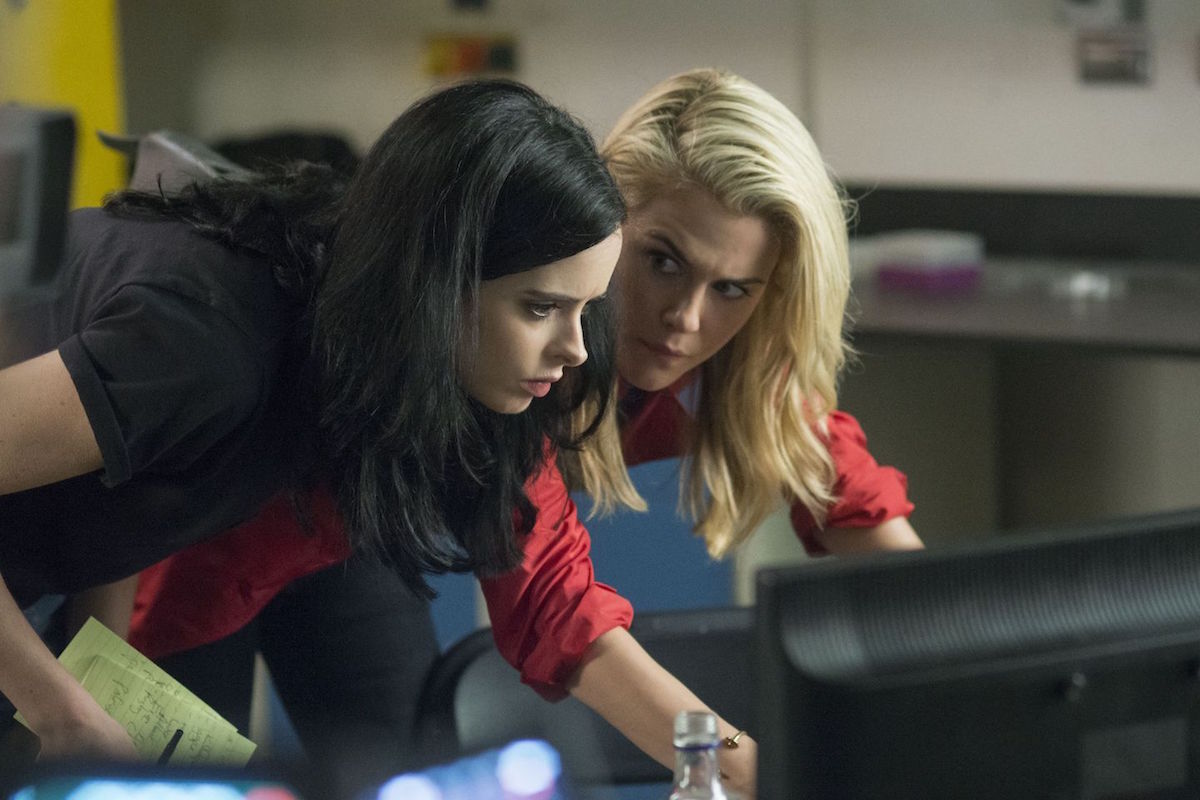 By far my favorite part of the series was the relationship between Jessica and Trish. The pacing here was great, doling out morsels of their shared backstory over the course of the season and continually adding layers to their adopted-sister bond.
I agree whole-heartedly with The Mary Sue that Trish is the supporting cast MVP. Apart from being Jessica's conscience and confidant, Trish is also her anchor. What she lacks in superpowers, she makes up for with courage.
My two favorite scenes of the series: Trish taking the red pills to save Jessica from Sampson, and Jessica proving that Kilgrave no longer had a hold on her by telling Trish, "I love you". That, more than killing Kilgrave, showed the true heart of the show.
Ratings
Princess Power:
Overall:
Bechdel Test: Pass, in Spades
Learn about my Ratings System.