Fall Preview - The Martian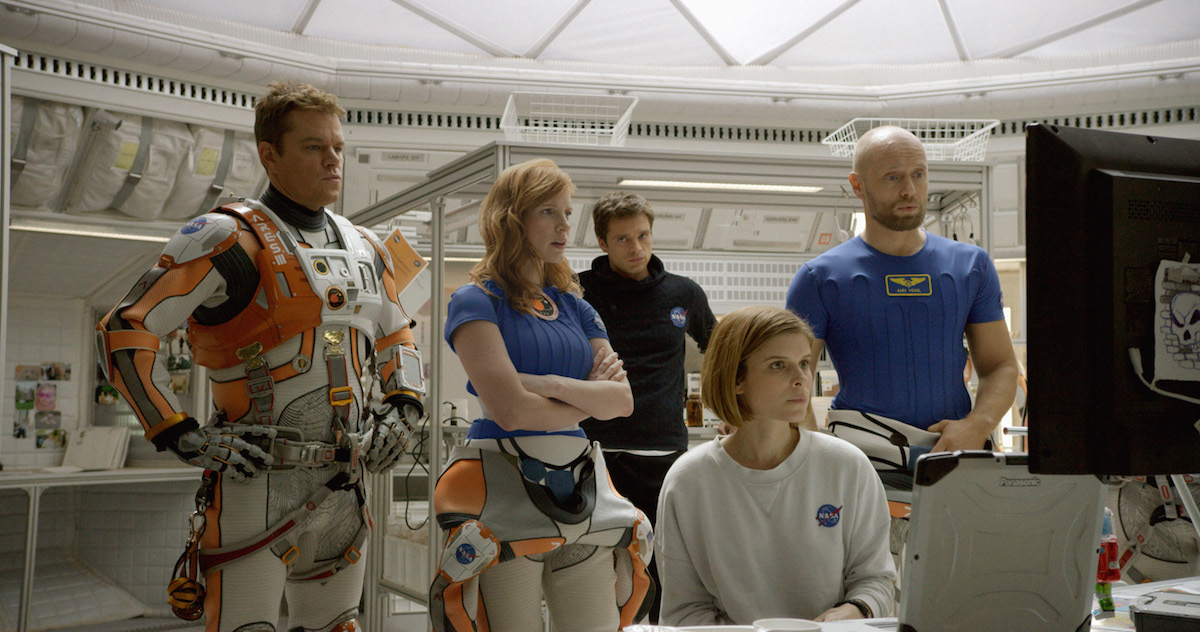 Matt Damon and Jessica Chastain go to Mars.
With the fall season almost upon us, I'm doing a series of posts to highlight upcoming movies and shows that might be of interest to fans of self-rescuing princesses.
During a manned mission to Mars, Astronaut Mark Watney (Matt Damon) is separated from his crew and presumed dead. Marooned, he has to figure out how to contact NASA and survive long enough to be rescued. The problem? He has no radio and barely any supplies, and a rescue could take years.
In the face of overwhelming odds, I'm left with only one option: I'm going to have to science the shit out of this. - Mark Watney
The Martian is based on the best-selling novel by Andy Weir. The book is essentially a one-man show, told primarily in the form of journal entries made by Watney.
While the movie will undoubtably focus on Watney as well, it also features Jessica Chastain as the Ares 3 mission commander and Kate Mara as the crew's computer expert. How much of a role they'll have remains to be seen - Chastain herself has described the film as "Matt's movie."
But even if they are supporting roles, there are already glimmers of hope that the characters will have some depth. In one of the awesome faux-documentary videos on the movie's Ares: Live YouTube channel, Chastain's Commander Lewis demonstrates she is more than capable of handling the pressure of being the first woman to command a mission to Mars.
Chastain spoke of the film to Collider, explaining all the research that went into the role and promising that her character would have more of a story arc than in the book. She also commented about her character Murph from Interstellar:
"When a female superhero – to me (Murph) is a superhero – her sexiness is not the most important thing about her, it's her mind, her spirit. And when I look at that character - that to me is an example of characters that I like to play, and I think it does a great thing for women." - Jessica Chastain
If that's the type of character she likes, it certainly bodes well for Commander Lewis.
The Martian comes to theaters on October 2nd.