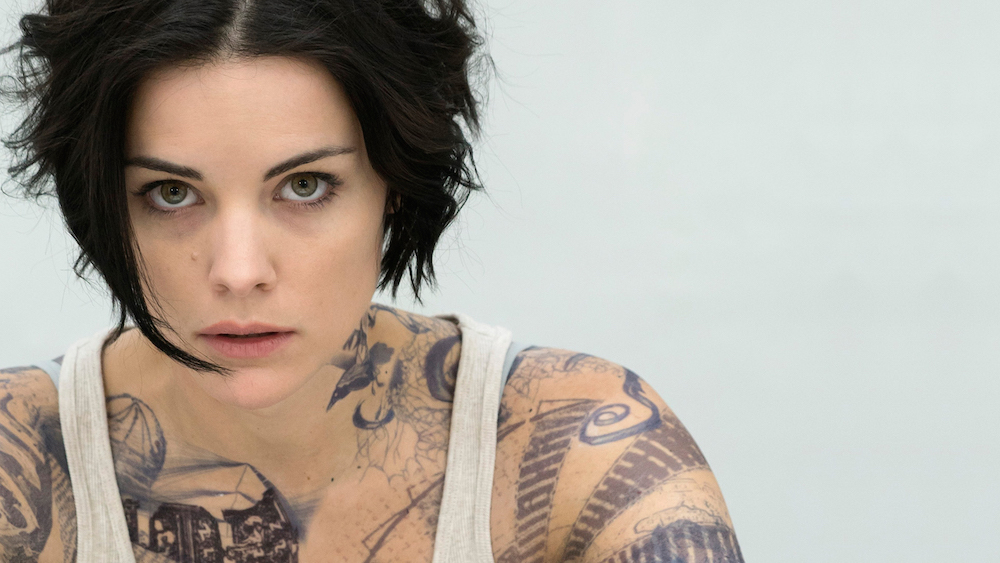 NBC's new thriller features a diverse cast and a 'body of clues'.
With the fall season almost upon us, I'm doing a series of posts to highlight upcoming movies and shows that might be of interest to fans of self-rescuing princesses.
Blindspot is an action thriller focusing on a mystery woman, Jane Doe (Jaimie Alexander), who awakens in Times Square with her body fully covered in intricate tattoos and absolutely no memory of who she is and how she got there. She draws the attention of the FBI, and soon discovers that her tattoos contain the clues to a much larger conspiracy.
Natalie Abrams of Entertainment Weekly calls Jane the "female Jason Bourne", and it seems like an apt analogy. The trailer shows that while her memory may be lost, Jane is not lacking any of her spec-ops butt-kicking skills. EOnline says, "Think Alias' Sydney Bristowe meets Dollhouse's Echo." That sounds like a good recipe to me.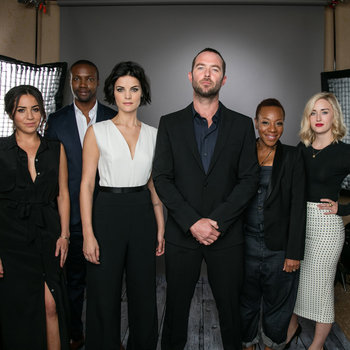 Alexander is backed by an impressive and diverse cast, including Marianne Jean-Baptiste as the FBI Director and the awesome Sullivan Stapleton from Strike Back as an FBI agent wondering why Jane has his name tattooed on her back. (Seriously - four women in the cast photo of an action show - two women of color, and one the boss? That's awesome.)
Blindspot is one of those high-concept shows that could be really interesting, but shows designed around a central mystery tend to be hit (Lost) or miss (Flash-Forward). The trailer looks pretty cool, though, so I think it's worth a look.
Blindspot premieres September 21 and airs Mondays on NBC.