Women in War Stories - 2023 Edition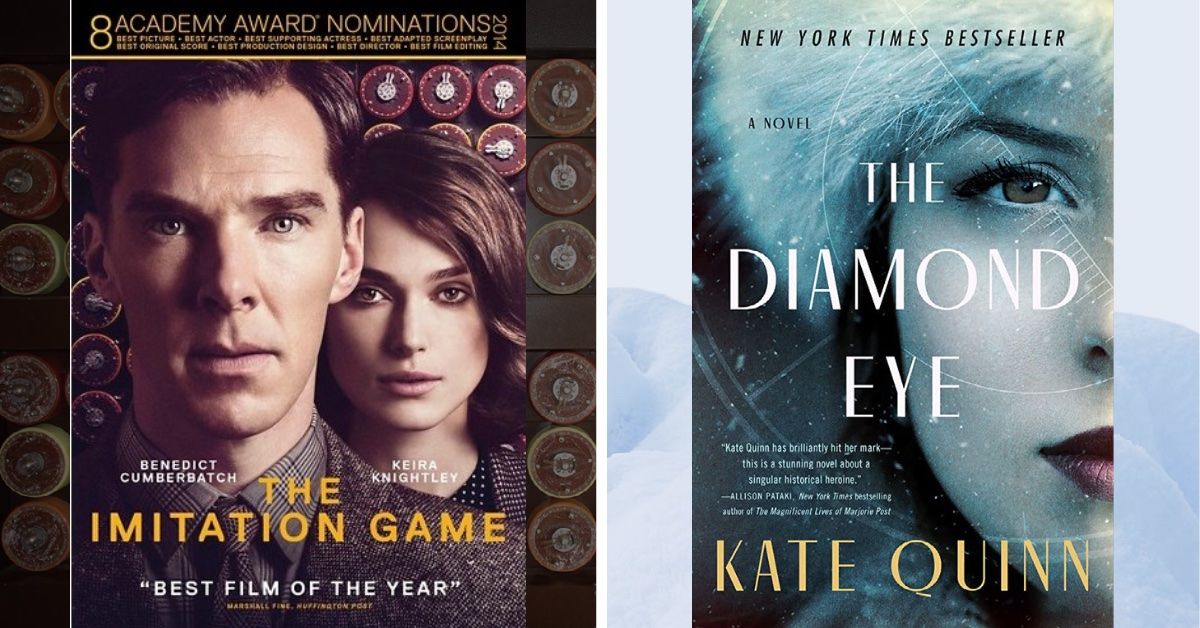 It's become an annual Memorial Day tradition for me to highlight women in war stories, in honor of the soldiers (of all genders) who have given their lives in our conflicts. Apologies for being a day late this year (technical difficulties with a new post scheduling system).
Read other editions of my Women in War Stories series.
This year, I'm featuring two WW2 dramas.
The Diamond Eye - a fascinating novel about the remarkable Russian sniper Lyudmila Pavlichenko.
The Imitation Game - a tense espionage film about the team that cracked the Nazi Enigma code.
---
The Diamond Eye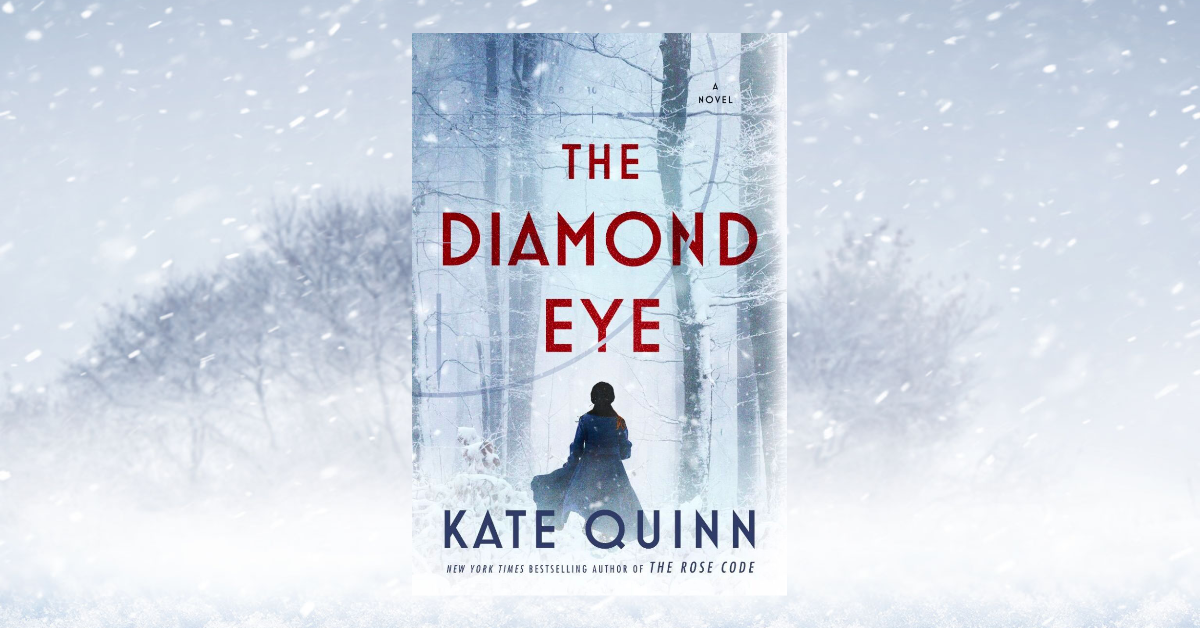 "The most important rule there is. Don't miss."
Pickings were slim for movies again this year, but thankfully I discovered this gem of a historical novel: The Diamond Eye, by Kate Quinn.
In the snowbound city of Kiev (now known as Kyiv), wry and bookish history student Mila Pavlichenko organizes her life around her library job and her young son—but Hitler's invasion of Ukraine and Russia sends her on a different path. Given a rifle and sent to join the fight, Mila must forge herself from studious girl to deadly sniper—a lethal hunter of Nazis known as Lady Death. When news of her three hundredth kill makes her a national heroine, Mila finds herself torn from the bloody battlefields of the eastern front and sent to America on a goodwill tour.

Still reeling from war wounds and devastated by loss, Mila finds herself isolated and lonely in the glittering world of Washington, DC—until an unexpected friendship with First Lady Eleanor Roosevelt and an even more unexpected connection with a silent fellow sniper offer the possibility of happiness. But when an old enemy from Mila's past joins forces with a deadly new foe lurking in the shadows, Lady Death finds herself battling her own demons and enemy bullets in the deadliest duel of her life.

Based on a true story, The Diamond Eye is a haunting novel of heroism born of desperation, of a mother who became a soldier, of a woman who found her place in the world and changed the course of history forever.
I've featured the story of Russian sniper Lyudmila Pavlichenko several times on this blog before, most recently when reviewing The Battle of Sevastapol in Women in War Movies - 2017 Edition. And while it may feel a little awkward to celebrate a Soviet sniper given the current events in Ukraine, Lyudmila was born in Ukraine and seems to be as much a Ukrainian hero as a Russian one.
The novel is a fictionalized but mostly faithful account of Lyudmila's life. It begins in the pre-war years, when Lyudmila (or Mila, as the novel calls her) was just a university student, trying to provide for her young son and secure a divorce from the slimy, deadbeat husband who abandoned them. Then one day, at the beach with her friends, Mila learns that Germany has invaded. She feels compelled to join the fight, not just for "the Motherland", but also for her son. As Mila reminds herself, "I didn't need my name to resound forever like Alexei dreamed of doing; I didn't need fame or greatness. I just wanted to give my son the life he deserved."
After some wrangling to ensure she can put her marksmanship skills to use in a combat position, Mila is off to the front. Though it is a war story, this isn't your typical high-octane Hollywood adventure. Being a sniper involves a lot of patience and waiting, and who wants to read a story where the main character just lies under a bush for days on end? There are some battles, but much of the book focuses on Mila's relationships with the other soldiers. There's Lena, her female medic friend; Vartanov, the old man ranger who joins her squad; and Kostia and Lyonya, the two best friends who vie for Mila's affections.
By far the most interesting relationship, though, is the one between Mila and American First Lady Eleanor Roosevelt. The two meet when Mila comes to Washington for a "goodwill tour" to drum up support for America entering the war. The novel cuts between the war and the tour, and the unlikely friendship that develops between the First Lady and the "Lady of Death" shows another side of Mila.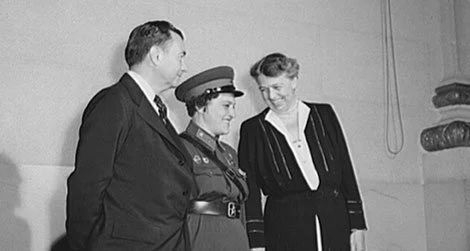 One thing I really liked was how Mila defies the stereotype of the cold-blooded sniper. She's a librarian and history geek, prone to babble on about her dissertation or some random historical fact whenever she has the chance. As the war drags on and her fame grows, she's anxious that her luck will soon run out. She grieves deeply for the friends she loses in battle. She misses her son and collects leaves to send home to him. And, in a way that seems completely believable despite her wartime achievements, she struggles to stand up to her emotionally abusive husband, Alexei.
The story is meticulously researched, with several scenes pulled right out of events in Mila's memoir.  But I think at times this historical fidelity works against the story. It takes Mila a long time to actually do anything meaningful in the war, and her repeated injuries and recuperation cause several lulls in the action. The goodwill tour drags a bit with speeches and dinner parties. The fact that Quinn invented the American assassin plot and a bigger role for Alexei out of whole cloth shows that she's not averse to deviating from real history. I can't help but wonder if the wartime narrative might have benefitted from a similar embellishment, but that's a minor quibble in an otherwise enjoyable story.
Check out some more juicy details about the development of the story in this interview with Quinn from LB the Lover of Books.
Ratings
Princess Power:
Overall:
Bechdel Test: Pass
Learn about my Ratings System.
---
The Imitation Game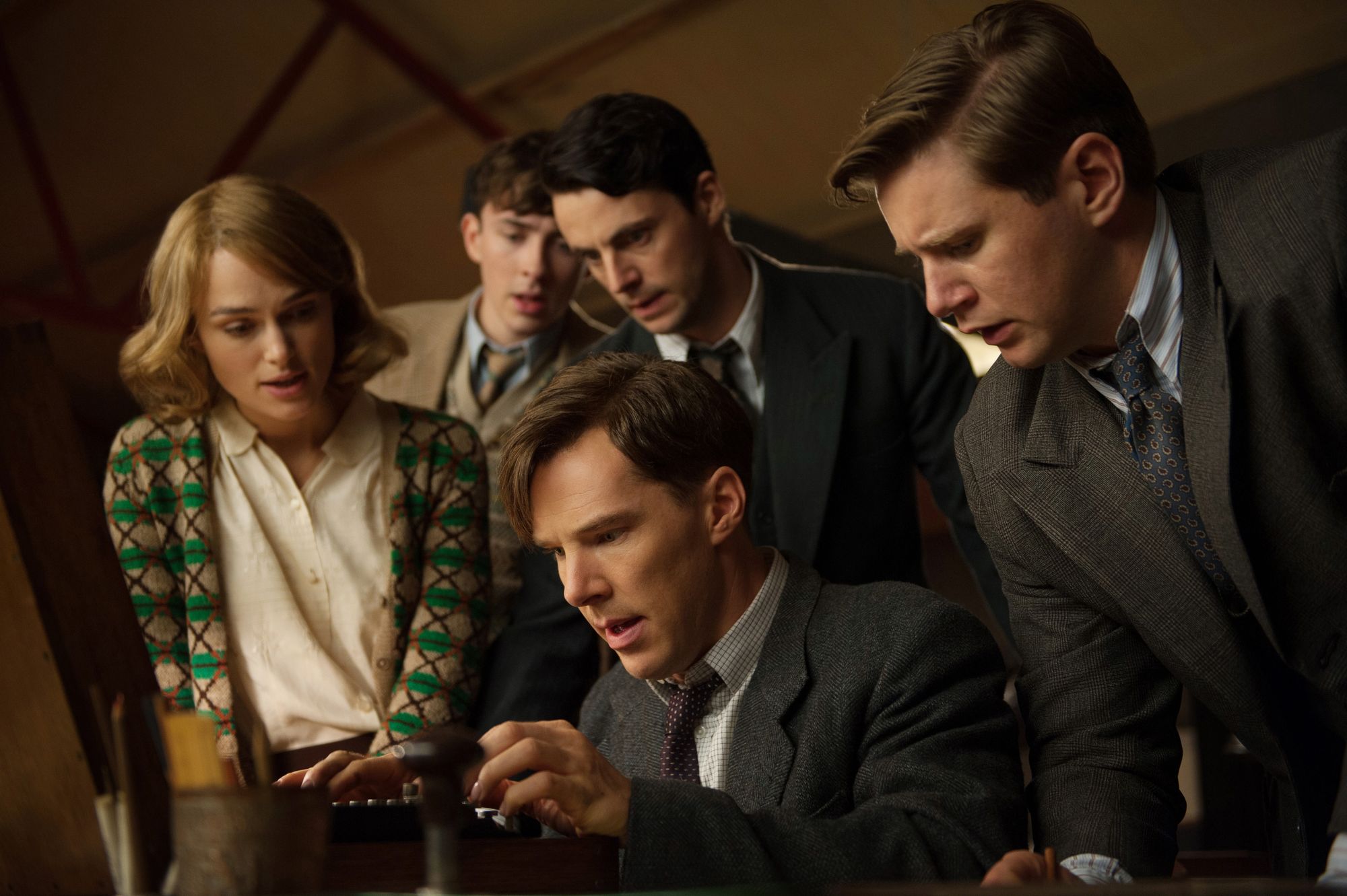 "Sometimes, it is the people no one imagines anything of who do the things that no one imagines."
Set during WW2, The Imitation Game tells the story of Alan Turing and the team of codebreakers who cracked the Nazi Enigma code. A tense thriller, the movie does a superb job making the complex cryptographic concepts into something both understandable and engaging. Though the fighting remains distant, the movie occasionally cuts to footage of bombing raids, U-boats, and casualties to underscore the stakes.  In one particularly wrenching scene, the team has to make the difficult decision to withhold a warning from a convoy to avoid tipping off the Nazis about their progress.
The story focuses on Turing, but also highlights the efforts of fellow codebreaker Joan Clarke (played by Keira Knightley). Clarke is likable and competent. Despite some initial skepticism about her abilities, soon she is fully accepted as a member of the team. She develops a sweet friendship with Turing based on mutual respect, and I loved the way they support each other. They are even briefly engaged, despite Turing being a closeted gay man.
Being a Hollywood movie, there are of course historical liberties taken. The real-life Clarke was already a respected codebreaker at Bletchley Park when she was recruited for Turing's team. The whole subplot about a Russian spy happened in another group, not Turing's. Still, the key points of the story are solid, as is the depiction Turing's machine. It's a fitting tribute to the real Turing, Clarke, and the other codebreakers who saved so many lives.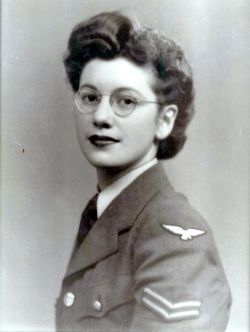 Ratings
Princess Power:
Overall:
Bechdel Test: Fail
Learn about my Ratings System.