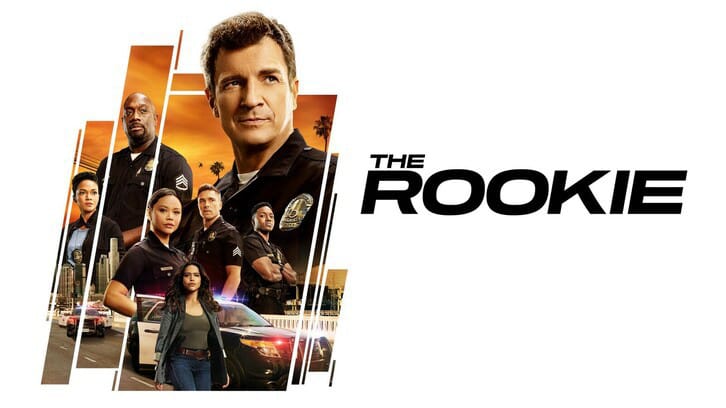 This police procedural about an older rookie has grown into a fine ensemble show.
SPOILER ALERT! This review contains some character development spoilers for previous seasons of The Rookie.
I didn't really like The Rookie the first time I watched it. I was willing to give it a try on the combination of Firefly's Nathan Fillion and an intriguing premise that set it apart from other cop shows (Fillion's John Nolan as LAPD's oldest rookie). But they lost me after just a few episodes. Rather than a thoughtful study of switching careers at 40, Nolan's "I'm too old for this crap" was mostly just played for laughs; his relationship with a fellow rookie young enough to be his daughter felt forced and borderline creepy; and several of the other main characters were just annoying.
I gave it another try in the midst of pandemic boredom, and managed to soldier through the early episodes until it found its footing. As the show nears the end of its fifth season, I am happy to say that it has developed into a really solid ensemble drama. It veers into over-the-top or soap-opera plotlines a bit too often, but makes up for it with an impressively diverse and enjoyable cast.
Though Nolan remains the focal character, the intervening seasons have allowed other characters to grow and shine. Between the main and recurring cast, there are seven (!!) tough female characters of varying ethnicities. This allows the show to present a wide variety of experiences, from sensitive rookie Celina Juarez, to tough-as-nails detectives Angela Lopez and Nyla Harper, to do-gooder with a knack for undercover work Lucy Chen.
The supporting characters also have more depth than you'd expect. I particularly like paramedic/firefighter Bailey Nune as Nolan's butt-kicking fiancee, and the show recently added one of my favorite actresses, The Last Ship's Bridget Regan, as a sassy, shady lawyer. I also want to give a special shout-out to the late Annie Wersching, from Timeless, for her recurring role as a delightfully sinister serial killer.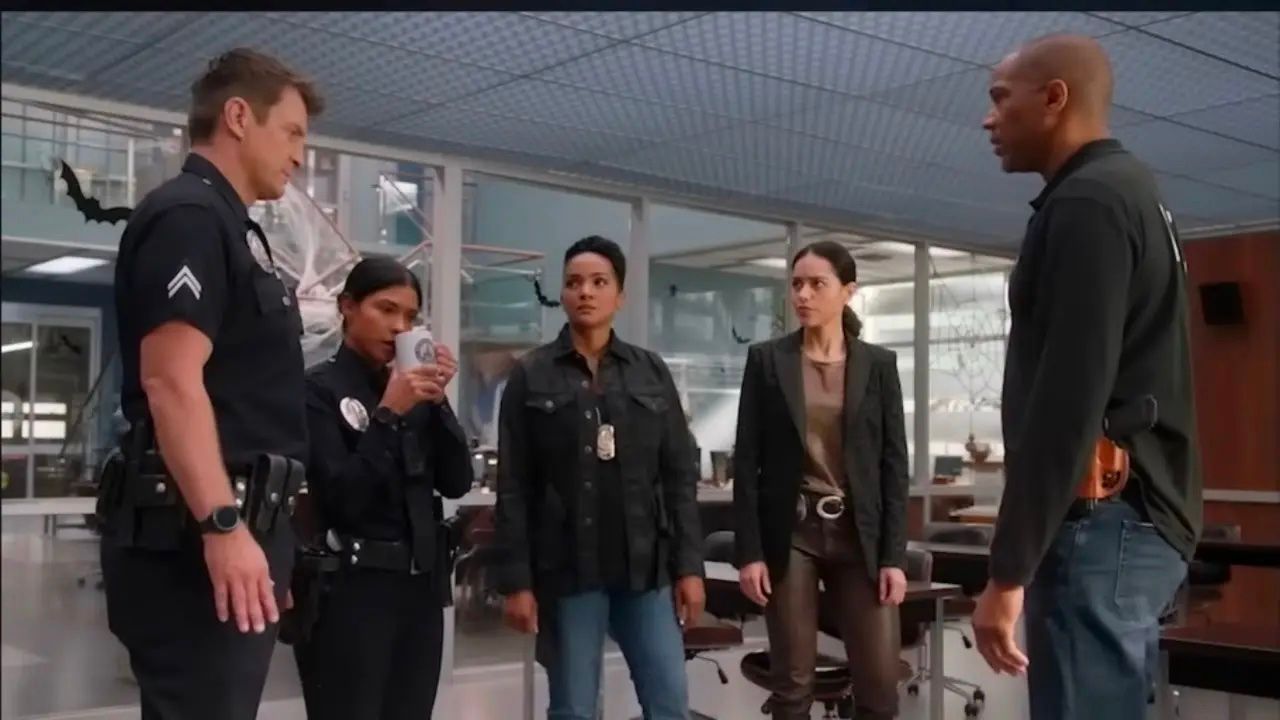 The male characters are pretty cool too. After the first season, Nolan was allowed to grow out of his ancient boy scout routine into a well-rounded character. He's particularly well-suited to his season 5 role as training officer. The gruff Sergeant Tim Bradford is a fan favorite. And the award for most interesting character backstory probably goes to Aaron Thorsen, as a social media tycoon falsely accused (and acquitted) of murder, who decided to go into law enforcement.
Thorsen's story is just one example of how the show has tried to remain socially conscious in its depiction of police. In a press release, executive producer Alexi Hawley noted, "As The Rookie began Season Three, we were committed to going beyond our aspirational storytelling to focus on issues of systemic injustice and the need for police reform." Other stories have included the cops getting involved in a community center (and sometimes bumbling it), and dealing with dirty cops.
What I really love most, though, is the way the female characters support each other. Angela and Nyla are partners and besties. Lucy bonded with a homeless teen, who is now basically like a sister as well as her roommate. Bailey has been super supportive of Celina. Nyla mentored Lucy in undercover work. It's just really nice to see so many ladies kicking butt together.
Ratings
Princess Power:
Overall:
Bechdel Test: Pass
Learn about my Ratings System.