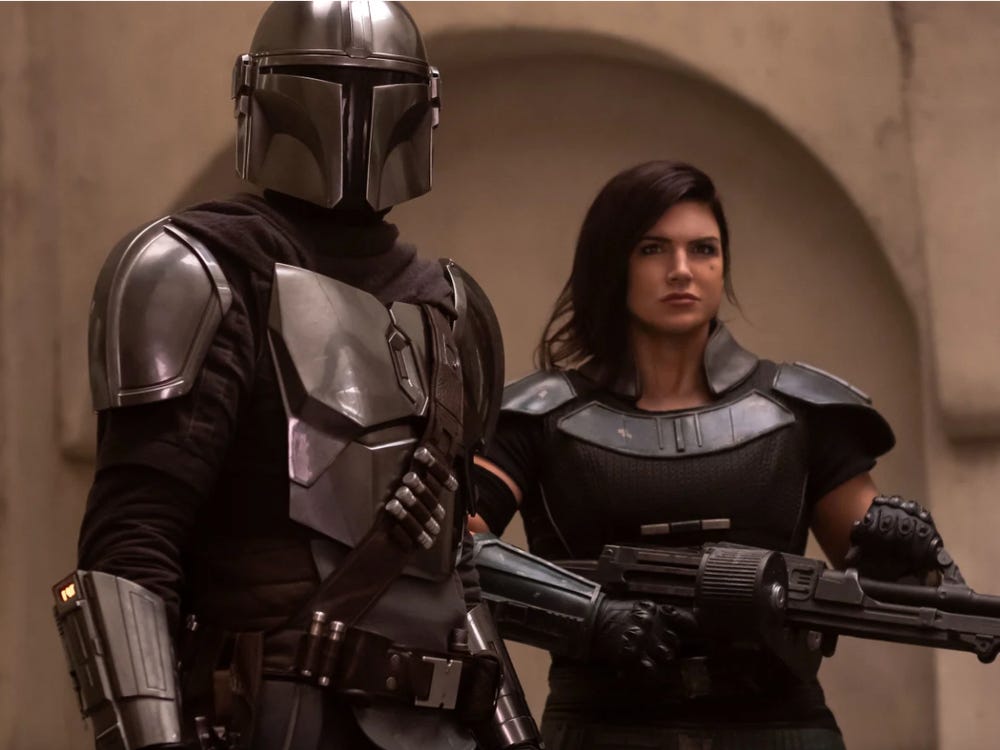 Disney's breakout hit shows us a world beyond the Skywalkers.
"Spared no expense" may be Jurassic Park's tagline, but Disney+'s The Mandalorian is a good example of getting what you pay for. Featuring top-notch directors (including Dave Filoni, Taika Waititi, and Bryce Dallas Howard), a revolving door of great guest actors (Nick Nolte, Timothy Olyphant, Clancy Brown, and Giancarlo Esposito, just to name a few), and cutting-edge special effects, The Mandalorian feels more like a movie than a TV series.
I like the "space western" vibe of the show, showing the Star Wars world beyond the Jedi and the rebellion and the Skywalker family. The pacing can be frustratingly slow at times, but once things get going, the writing is top-notch. The season finales in particular are as tight and exciting as anything on TV.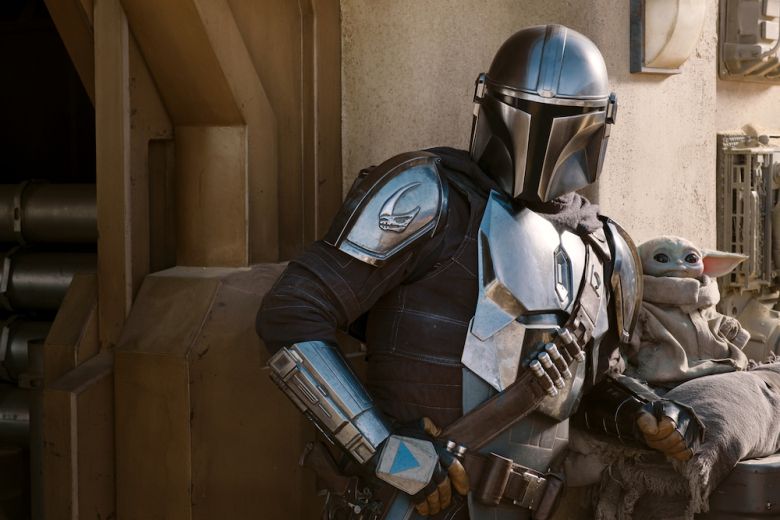 Star Pedro Pascal has his work cut out of him, trying to emote from behind a helmet and a full suit of armor.  It was pretty off-putting at first, with Mando coming off as some kind of western movie "strong silent type" trope devoid of personality. I'm glad I stuck with it, because it did get better, especially once Mando began having more recurring characters to banter with.
A pleasantly-surprising number of those recurring characters are female.  They're heroes, villains, clients, leaders, henchwomen, and helpers. When Mando first runs into former rebel drop trooper Cara Dune, they spar for a bit and quickly size each other up as equals. (Getting former MMA star Gina Carano to play Cara makes her even more convincing when throwing Stormtroopers around.) Another standout is a sassy ship mechanic played by Amy Sedaris. At one point in one episode, the female characters even outnumbered the guys. That's not something you often see in Star Wars, or any other action/sci-fi series, for that matter.
Fan favorites from Clone Wars make an appearance in the second season. My daughter in particular was enthused to see a live-action version of her favorite, Ahsoka Tano.
Of course, we can't talk The Mandalorian without mentioning Baby Yoda, the star of memes everywhere. The bond between him and Mando drives the story, but otherwise he doesn't really do much. I think he's best in small doses. (Just don't tell my kids I said that. They're quite enamored with him.)
Sadly, we'll have to wait until next year for more adventures with Mando, and the season 2 finale proves to upend everything. It'll be interesting to see where they go from here.
Ratings
Princess Power:
Overall:
Bechdel Test: Pass
Learn about my Ratings System.