The Last Thing He Told Me - TV and Book Review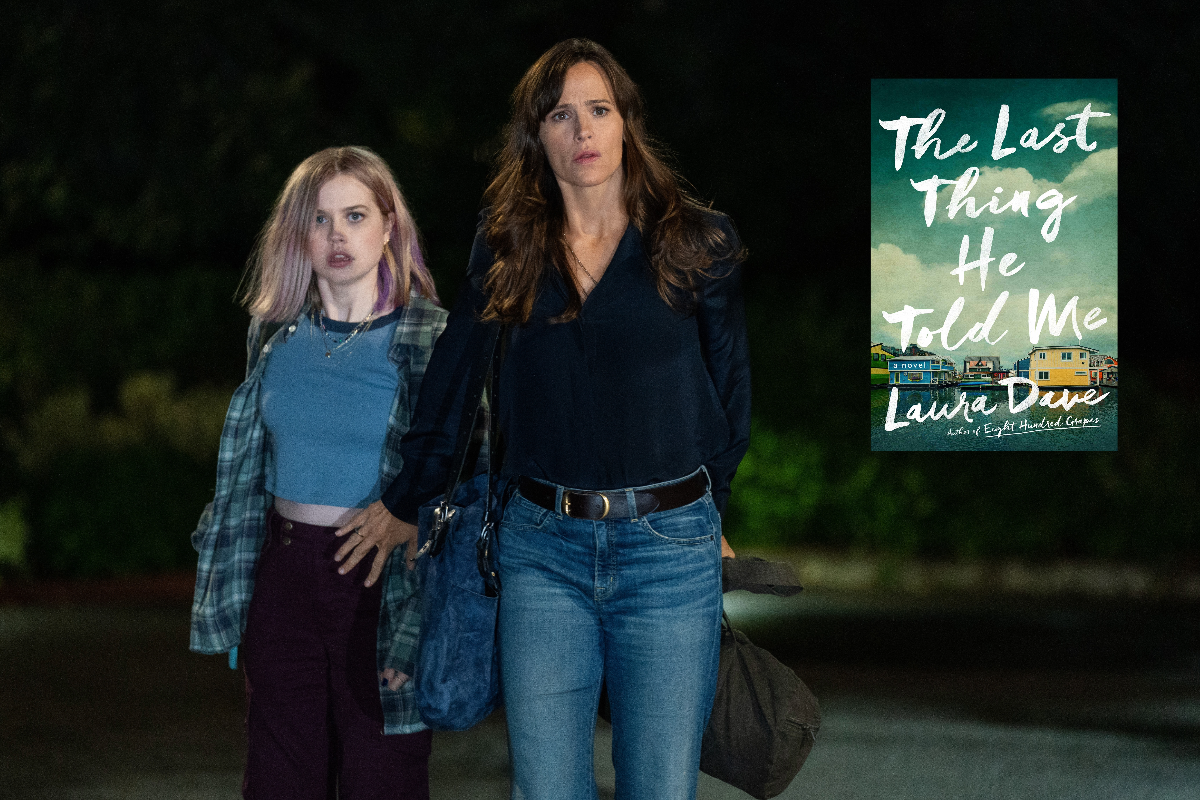 An engaging family drama with a side of suspense.
Is there such a thing as a cozy thriller? If there is, The Last Thing He Told Me, by Laura Dave, fits the bill. Though hyped as a mystery thriller, the story is light on actual thrills, and even the main mystery played second fiddle to the family drama at its core. Even so, that drama drew me in—first to the book, which I read last summer, and more recently to the Apple TV miniseries based on it. Since the series is a pretty faithful adaptation (Dave and her screenwriter husband were at the helm of the screenplay), it makes sense to review them both together.
Book Description:

Before Owen Michaels disappears, he smuggles a note to his beloved wife of one year: Protect her. Despite her confusion and fear, Hannah Hall knows exactly to whom the note refers—Owen's sixteen-year-old daughter, Bailey. Bailey, who lost her mother tragically as a child. Bailey, who wants absolutely nothing to do with her new stepmother.

As Hannah's increasingly desperate calls to Owen go unanswered, as the FBI arrests Owen's boss, as a US marshal and federal agents arrive at her Sausalito home unannounced, Hannah quickly realizes her husband isn't who he said he was. And that Bailey just may hold the key to figuring out Owen's true identity—and why he really disappeared.

Hannah and Bailey set out to discover the truth. But as they start putting together the pieces of Owen's past, they soon realize they're also building a new future—one neither of them could have anticipated.

With its breakneck pacing, dizzying plot twists, and evocative family drama, The Last Thing He Told Me is a "page-turning, exhilarating, and unforgettable" (PopSugar) suspense novel.
Protect her. That's the cryptic message that Hannah receives when her husband Owen disappears. Simple enough, but it raises a million questions. What does her stepdaughter Bailey need protection from?  Why couldn't Owen tell her anything more? Where is he, and why did he disappear? How much did he know about the shenanigans that have the FBI crawling all over the company he worked for?
Those questions are the engine that drive the plot forward, but the real question at the heart of the story is Hannah asking herself: Did I even really know my husband?
Told in first-person from Hannah's point of view, the book does a great job of depicting her confusion, desperation, and eventually her determination to figure out what's going on. The reader only knows what Hannah knows, and piecing together the little clues as Hannah does is part of the fun. I devoured the story to get to each next reveal.
The series stays faithful to the book, with whole scenes and a lot of the dialogue lifted straight from the novel. But some scenes that worked great in the book—like Hannah discussing Owen's disappearance with her best friend Jules—seem to drag in the TV version for reasons I can't quite put my finger on.  There are just long stretches of screen time where not much actually happens, and I think I'm just more tolerant of that in a book than I am in a TV series.
Despite all that dragging, the series also manages to feel too short. As Hannah and Bailey investigate Owen's past, they follow a string of breadcrumbs, slowly piecing things together. With just seven episodes in the series, there's only so much the show can spread that out. Plot contrivances are magnified, and it all just feels too easy. Also, the book is chock full of little character moments that explore Hannah's backstory, her relationship with Owen, and her interactions with Bailey. Some of that shines through in the series, but a lot of it gets cut.
That's a problem because the real core of the story isn't the mystery, but the relationship between Hannah and Bailey. The book does a great job of capturing the ups and downs of a parent/teen dynamic.  It makes it more than just "surly teen hates stepmother." As the parent of a teen myself, I thought Bailey was really well done.
The series is still good, though, and both Jennifer Garner (one of my favs) and Angourie Rice (who was also excellent in Mare of Easttown) do a great job with the characters. But while I usually love TV/film adaptations even more than the books, this was one case where I think the book was better.
Ratings
Princess Power:
Overall:
Bechdel Test: Pass
Learn about my Ratings System.