The Honeymoon Heist - Book Review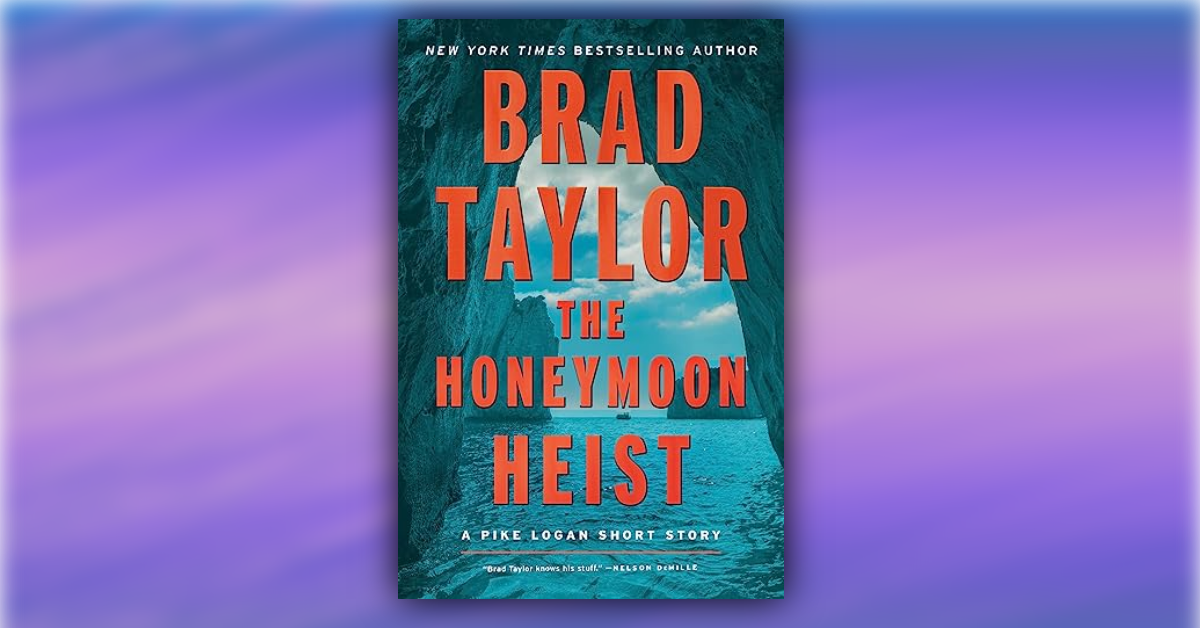 It surprises no one that Pike and Jennifer can't have a normal honeymoon.
While boating with Pike, Knuckles comments about Pike's upcoming Italian honeymoon with Jennifer, "And knowing how you two operate, I'm sure there's going to be a shitshow at the end anyway." Clearly he knows his friends all too well, because Pike and Jennifer barely have time to hit a few tourist traps before they find themselves in the cross-hairs of some very bad people.
Book Description:

Between the delectable meals, the gorgeous Mediterranean seaside, and historical sites, Pike and Jennifer are enjoying their time with Amena in the Italian village of Positano, grateful for the reprieve from their day jobs—protecting U.S. interests from terrorist threats. But their relaxing vacation runs into trouble when Amena and Pike uncover what appears to be a priceless Renaissance painting hidden in a grotto and soon find themselves in the center of a black market art scheme.

A powerful Italian businessman and suspected crime lord had arranged to take possession of the rare, deeply significant Caravaggio artwork in the cave through less-than-legal means, and hadn't counted on the trio of Americans interrupting his plot. He is determined to leave no witnesses . . . but when he dares to threaten Pike and his family, he learns how dangerous they truly are . . .
Honeymoon Heist is the latest in Brad Taylor's Pike Logan counter-terrorism thriller series. Though billed as a "short story", it's really more of a novella. Taylor does these between novels in order to explore interesting side adventures that he don't fit into the main stories. I like that they flesh out the characters in ways the tightly-plotted thrillers don't have time for.
In this one, it's fun to see more of Pike, Jennifer, and their adopted daughter Amena in more everyday situations—arguing about Pike's ability to drive a boat or whether Amena is too young for a bikini. As a dad, Pike is overprotective (can you blame him, though?) and a tad grumpy, but he shows his sweeter side with his family and is willing to back down when he's wrong. Jennifer gets to obsess over art museums and old ruins, but we also get more glimpses into her relationship with Amena.
The honeymoon goes off the rails when the family is in the wrong place at the wrong time and ends up in the middle of an art heist. The thieves, who it turns out have ties to the Italian mafia, want to tie up loose ends. Instead they learn not to mess with Pike's family. Given the constraints of a novella, the plot is more pat and linear than Taylor's usual multi-faceted terrorist extravaganzas. But that's okay, because this story is more about the characters. The heist is just the backdrop for adventure, and Knuckles totally called it.
Learn more at Brad Taylor Books.
Ratings
Princess Power:
Overall:
Bechdel Test: Pass
Learn about my Ratings System.