The Good Doctor - Book Review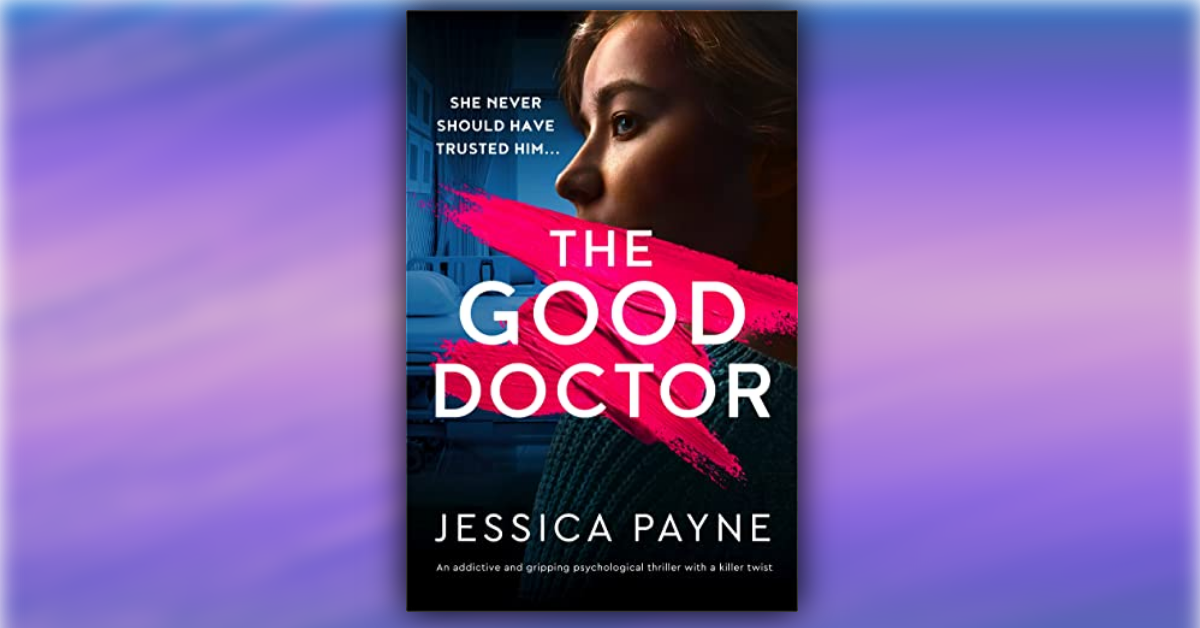 A tense, twisty medical thriller.
I love medical dramas—ER being my favorite—so I was intrigued by the premise of The Good Doctor by Jessica Payne. Described as "Grey's Anatomy with murder," it's a well-done, tense medical thriller filled with twists.
Book Description:

I finally have everything I've ever wanted: a career saving lives, my dream home among the pines, and my caring fiancé, Elton. He doesn't know about my past. And I'll do anything to keep it that way…

I'm so excited for my life with Elton—we've even discussed which room would make the perfect nursery. And we're working together in our new jobs in the ICU at Portland General hospital.

But when I walk in on my first day, I see my ex-husband Jameson. His familiar broad shoulders are unmistakable in his white doctor's coat. The shock knocks the air from my lungs.

I'm thrown back to the moment Jameson and I gathered around that hospital bed as the steady beeping on the monitor slowed.

We did something unforgivable that day.
And for the first time, I saw who Jameson truly was.
The truth scared me more than I can explain.
So I ran.

If Jameson tells Elton what I did, I'll lose everything. Will he destroy my new, perfect life? Is he still a danger to the innocent patients all around us? And how far will I have to go to stop him?
The story is primarily told from the perspective of Chloe Woods, a recently graduated nurse practitioner ready to start a new job and a new life with her fiancee Elton (also a nurse). Many medical stories focus on the doctors, so it was nice to see nurses at the center of the action for a change. Especially often-overlooked nurse practitioners.
Payne is a RN herself, and her medical expertise shines through in the little details about hospital life, procedures, and patient care. The story is grim in places, with multiple murders and a thread involving medical euthanasia (there's a content warning at the start of the book.) But Payne did a great job making the setting feel realistic, and the plot kept me interested throughout.
The story has an interesting narrative structure, cutting between "Then" and "Now" as morsels of Chloe and her ex-husband doctor Jameson's past are doled out over time. Most of it is first-person from Chloe's point of view, but we also get chapters from Jameson's perspective. These create an interesting dynamic and sow some doubt—is Chloe an unreliable narrator, or are things more complicated than they seem?
Chloe is given great depth here, driven to do the right thing but also trapped by her past. She longs for stability and a 'happy ever after' with Elton in their new house, but worries it will all come crashing down when she's forced to work with Jameson. I never quite bought into the relationship between Chloe and Jameson. Even in the "Then" flashbacks, at the height of their relationship, I found myself wondering what she saw in him. In the "Now" sections, I sometimes wanted to shake some sense into her, but at least her bad decisions led to some good drama.
The book did suffer from a common problem in thrillers: if you tell me in advance that there are big twists, I start to play "guess the twist" in my head and it undercuts the impact of later revelations. Still, it was satisfying to watch Chloe navigate the twists, even if they weren't much of a surprise. All in all, it was an solid, engaging thriller. I'll be checking out more from Jessica Payne.
Ratings
Princess Power:
Overall:
Bechdel Test: Borderline
Learn about my Ratings System.